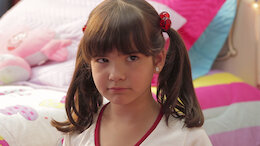 Pick a random title
Universo Z / Season 1 / Astronauta
2015 NR SuperHD
Universe Z mixes live action and animation in a world of make-believe, where Zi, Taby and Seu P.U. learn, sing, dance and have incredible adventures.
Not available in United States IMDB
Náthali Seleprim, Luiza Caspary, Jonts Ferreira Directed by Rogério Rodrigues
Children & Family Movies, Education for Kids, Kids' TV, TV Cartoons, TV Shows
Original language: Brazilian
Available in these countries: Brazil, Portugal
Available since Oct 30, 2021.