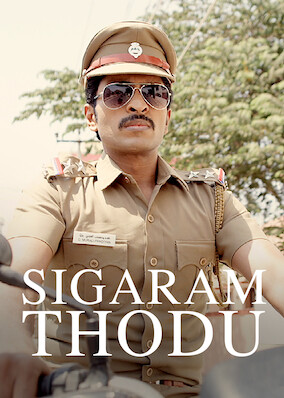 Pick a random title
Sigaram Thodu
2014 6.4/10 (303) TV-14 SuperHD 140 minutes
A policeman's son overcomes his reluctance to join the force following a brutal attack on his father and ends up in the middle of a robbery case.
Not available in United States IMDB
Gaurav Narayanan, Sathyaraj, Erode Mahesh, Sathish, Monal Gajjar, Vikram Prabhu, Satyaraj, Charandeep Surneni, K.S. Ravikumar Directed by Gaurav Narayanan
Action & Adventure, Crime, Crime Dramas, Crime Films, Crime Thrillers, Dramas, Indian Movies, International Dramas, International Movies, International Thrillers, Police, Police Dramas, Police Movies, Police Thrillers, Tamil-Language Movies, Thrillers
Original language: Slovenian
Available in these countries: Russia
Available since Nov 01, 2018.