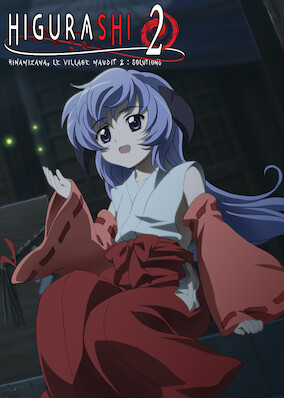 Pick a random title
When They Cry
2006 8.0/10 (4.2k) NR SuperHD
New to rural Hinamizawa, Keiichi discovers a series of murders in its past. But his new friends refuse to speak of them and seem to be monitoring him.
Not available in United States IMDB
Soichiro Hoshi, Chafurin, Satsuki Yukino, Toru Okawa, Mai Nakahara, Yukari Tamura, Mika Kanai, Fumiko Orikasa, Miki Ito, John Snyder, Toshihiko Seki, Yui Horie
Anime, Anime Dramas, Anime Horror, Anime Series, Anime based on a Video Game, International TV Shows, Japanese TV Shows, Mystery & Thriller Anime, TV Horror, TV Shows, TV Thrillers, Thriller & Horror Anime
Original language: Ita
Available in these countries: Argentina, Australia, Brazil, Colombia, Czech Republic, Greece, Hong Kong, Hungary, Iceland, India, Israel, Italy, Japan, Lithuania, Malaysia, Mexico, Netherlands, Poland, Portugal, Russia, Singapore, Slovakia, South Africa, Spain, Sweden, Thailand, Turkey
Available since Jan 01, 2017.