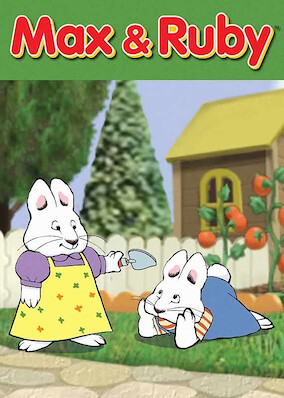 Pick a random title
Max and Ruby / Season 4
2002 6.1/10 (1.5k) NR SuperHD
Three-year-old Max may be quiet, but he's often clever enough to outsmart his big sister, Ruby. Nevertheless, the bunny siblings get along famously.
Not available in United States IMDB
Jamie Watson, Rebecca Peters, Billy Rosemberg, Billy Rosemberg, Samantha Morton, Tyler Stevenson, Rebecca Peters, Julie Lemieux, Kay Hawtrey
Animal Tales, Canadian TV Programmes, International TV Shows, Kids' TV, Other, TV Cartoons, TV Shows, TV Shows based on Books
Original language: Danish
Available in these countries: Argentina, Belgium, Brazil, Canada, Colombia, Czech Republic, France, Greece, Hong Kong, Hungary, India, Israel, Italy, Lithuania, Malaysia, Mexico, Poland, Russia, Singapore, Slovakia, South Africa, South Korea, Thailand, Turkey, United Kingdom
Available since Apr 14, 2015.