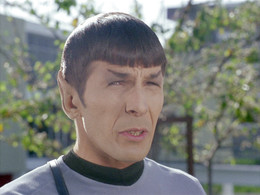 Pick a random title
Star Trek / Season 1 / Operation: Annihilate!
1966 8.3/10 (69k) TV-14 SuperHD
On another planet, Kirk's brother is killed by amoeba like aliens that also infect Spock. Bones tries to cure Spock with light, but causes blindness.
Not available in United States IMDB
Leonard Nimoy, William Shatner, DeForest Kelley, Majel Barrett, Walter Koenig, Nichelle Nichols, James Doohan, Grace Lee Whitney, George Takei
Alien Sci-Fi, Classic TV Shows, Cult TV Shows, Family Watch Together TV, Sci-Fi & Fantasy, TV Action & Adventure, TV Sci-Fi & Fantasy, TV Shows, US TV Programmes
Original language: English
Available in these countries: Argentina, Australia, Belgium, Brazil, Canada, Colombia, Czech Republic, France, Germany, Greece, Hong Kong, Hungary, Iceland, India, Israel, Italy, Japan, Lithuania, Malaysia, Mexico, Netherlands, Poland, Portugal, Russia, Singapore, Slovakia, South Africa, South Korea, Spain, Sweden, Switzerland, Thailand, Turkey, United Kingdom
Available since Apr 14, 2015.