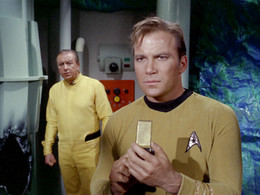 Pick a random title
Star Trek / Season 1 / The Devil in the Dark
1966 8.3/10 (69k) TV-14 SuperHD
When a monster kills several men at a mining colony, Kirk and Spock investigate. Spock learns the odd creature is intelligent, with a valid motive.
Not available in United States IMDB
Leonard Nimoy, William Shatner, DeForest Kelley, Majel Barrett, Walter Koenig, Nichelle Nichols, James Doohan, Grace Lee Whitney, George Takei
Alien Sci-Fi, Classic TV Shows, Cult TV Shows, Family Watch Together TV, Sci-Fi & Fantasy, TV Action & Adventure, TV Sci-Fi & Fantasy, TV Shows, US TV Programmes
Original language: English
Available in these countries: Argentina, Australia, Belgium, Brazil, Canada, Colombia, Czech Republic, France, Germany, Greece, Hong Kong, Hungary, Iceland, India, Israel, Italy, Japan, Lithuania, Malaysia, Mexico, Netherlands, Poland, Portugal, Russia, Singapore, Slovakia, South Africa, South Korea, Spain, Sweden, Switzerland, Thailand, Turkey, United Kingdom
Available since Apr 14, 2015.