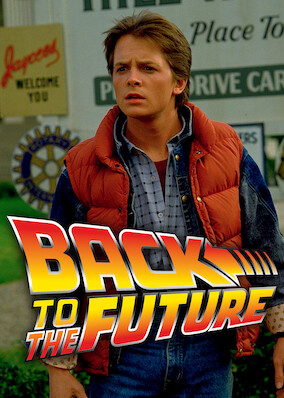 Pick a random title
Back to the Future
1985 8.5/10 (992k) PG SuperHD 116 minutes
Eccentric inventor Doc Brown turns a DeLorean into a time machine that inadvertently sends his young friend, Marty McFly, 30 years into the past.
Not available in United States IMDB
Michael J. Fox, Christopher Lloyd, Harry Waters Jr., Crispin Glover, Claudia Wells, James Tolkan, Thomas F. Wilson, Billy Zane, Casey Siemaszko, Lea Thompson, George DiCenzo, Wendie Jo Sperber, Frances Lee McCain, J.J. Cohen, Marc McClure, Robert Zemeckis Directed by Robert Zemeckis
Action & Adventure, Adventures, Award winning, Award-winning Movies, Children & Family Movies, Classic Action & Adventure, Classic Comedies, Classic International Movies, Classic Movies, Classic Sci-Fi & Fantasy, Comedies, Comedy Blockbusters, Critically-acclaimed Action & Adventure, Critically-acclaimed Comedies, Critically-acclaimed Films, Critically-acclaimed Sci-Fi & Fantasy, Family Adventures, Family Comedies, Family Cozy Time, Family Features, Family Sci-Fi & Fantasy, International Movies, Modern Classic Movies, Movies for ages 8 to 10, Other, Sci-Fi, Sci-Fi & Fantasy, Sci-Fi Adventure, Time Travel Sci-Fi & Fantasy
Original language: Dzongkha
Available in these countries: Argentina, Belgium, Canada, Colombia, France, Germany, Japan, Mexico, Netherlands, Russia, South Korea, Switzerland, Turkey
Available since Apr 14, 2015.