Tsuyoshi Nakakuki
2 matches
Sep 20, 2020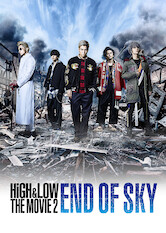 High & Low The Movie 2 / End of Sky
2017
SuperHD
Play
Netflix Page
The peaceful truce in the SWORD district is violently disrupted by the intrusion of two brutal gangs, causing loyalties and rivalries to erupt.
Takanori Iwata, Keiji Kuroki, Aoi Nakamura, Yuki Yamada
dir. Shigeaki Kubo, Tsuyoshi Nakakuki
Ita
124 minutes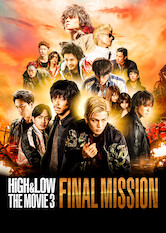 High & Low The Movie 3 / Final Mission
2017
SuperHD
Play
Netflix Page
The Kuryu Group makes it their mission to takeover the SWORD district once and for all, but the street gang alliance has a plan of their own.
Takanori Iwata, Akira, Masataka Kubota, Takahiro
dir. Shigeaki Kubo, Tsuyoshi Nakakuki
Ita
118 minutes