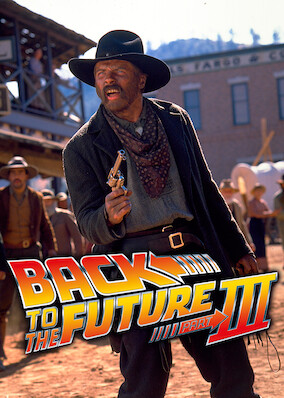 Pick a random title
Back to the Future Part III
1990 7.4/10 (383k) PG SuperHD 118 minutes
The final installment of the trilogy finds Marty digging the trusty DeLorean out of a mineshaft and looking up Doc in the Wild West of 1885.
Not available in Hong Kong IMDB
Jeffrey Weissman, Harry Carey Jr., Marc McClure, Pat Buttram, Wendie Jo Sperber, Lea Thompson, Michael J. Fox, James Tolkan, Thomas F. Wilson, Dub Taylor, Mary Steenburgen, Matt Clark, Elisabeth Shue, Richard Dysart, Christopher Lloyd Directed by Robert Zemeckis
Action & Adventure, Adventures, Award winning, Blockbuster Action & Adventure, Children & Family Movies, Classic Action & Adventure, Classic Comedies, Classic International Movies, Classic Movies, Classic Sci-Fi & Fantasy, Classic Westerns, Comedies, Comedy Blockbusters, Critically-acclaimed Action & Adventure, Critically-acclaimed Comedies, Critically-acclaimed Films, Critically-acclaimed Sci-Fi & Fantasy, Dramas, Family Adventures, Family Comedies, Family Cozy Time, Family Features, Family Sci-Fi & Fantasy, International Movies, Modern Classic Movies, Movies for ages 8 to 10, Other, Sci-Fi & Fantasy, Sci-Fi Adventure, Time Travel Sci-Fi & Fantasy, Westerns
Original language: Dzongkha
Available in these countries: Argentina, Colombia, France, Germany, Iceland, Japan, Mexico, Sweden, Switzerland, Turkey
Available since Apr 14, 2015.