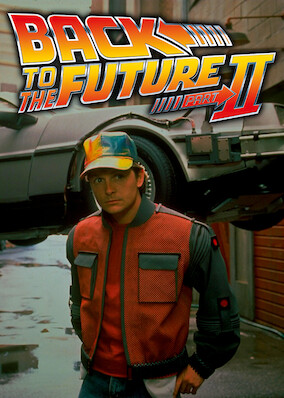 Pick a random title
Back to the Future Part II
1989 7.8/10 (455k) PG SuperHD 108 minutes
Marty and Doc are at it again in this sequel to the 1985 blockbuster as the time-traveling duo head to 2015 to nip some McFly family woes in the bud.
Not available in Hong Kong IMDB
Michael J. Fox, Billy Zane, J.J. Cohen, Elisabeth Shue, Christopher Lloyd, Casey Siemaszko, James Tolkan, Lea Thompson, Jeffrey Weissman, Thomas F. Wilson, Charles Fleischer, Elijah Wood, Matt Clark, Mary Steenburgen, Robert Zemeckis Directed by Robert Zemeckis
Action & Adventure, Adventures, Children & Family Movies, Classic Action & Adventure, Classic Comedies, Classic Movies, Classic Sci-Fi & Fantasy, Comedies, Comedy Blockbusters, Family Adventures, Family Comedies, Family Cozy Time, Family Features, Family Sci-Fi & Fantasy, Futuristic Sci-Fi, Modern Classic Movies, Sci-Fi & Fantasy, Sci-Fi Adventure
Original language: Dzongkha
Available in these countries: Argentina, Colombia, France, Germany, Japan, Mexico, Russia, Switzerland, Turkey
Available since Apr 14, 2015.